The People |
Overview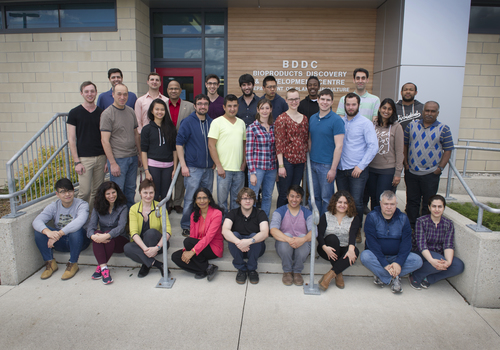 People are the most valuable resource at the BDDC. Led by a team of world class researchers and research collaborators, the BDDC is reaching new frontiers in product development.
The BDDC team is lead by Prof. Amar Mohanty, Director of the Bioproducts Discovery and Development Centre and Prof. Manjusri (Manju) Misra, Professor University of Guelph.
The team is comprised primarily of Post Doctoral Fellows who conduct the day-to-day research activities under the guidance of Professors Mohanty and Misra.
As a learning-focused centre, the BDDC's team includes both graduate and undergraduate students. Through the mentorship of BDDC senior members, these students gain hands-on experience in materials development and processing while working in an industry-oriented environment.
Outreach and development functions are overseen by Dr. Terry Daynard, Bioproducts Executive Development Officer.