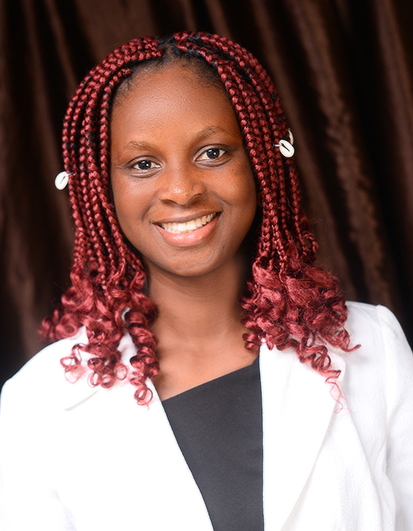 M.A.Sc. (Biological Engineering)
Blessing Itabana
Blessing is a M.A.Sc student in Biological Engineering at the University of Guelph. Her research work at the BDDC focuses on developing bio-based products from agricultural wastes for sustainable packaging applications under the supervision of Dr. Amar K. Mohanty and Dr. Manjusri Misra. This research aims to provide environmentally friendly alternatives with enhanced properties that will help reduce the carbon footprint and plastic pollution of their petroleum-based counterparts. 

Time Frame and Project:
May 2022 – Present: Multilayer compostable film Poly(butylene adipate co-terephthalate) BPAT / Poly(butylene succinate-co-butylene adipate) PBSA / Poly(lactic acid) PLA blend from pyrolized agricultural biomass.
Education Background:
2014 – 2019: B.ENG in Polymer and Textile Engineering, Federal University of Technology Owerri, Imo State, Nigeria.