On March 4th, 2020, 21 students and 2 teachers from the Halton District School Board visited the BDDC. An overview of the tour was given by Eugene Enriquez, with a tour of the facility led by Dr. Michael Snowdon and Dr. Mohamed Abdelwahab.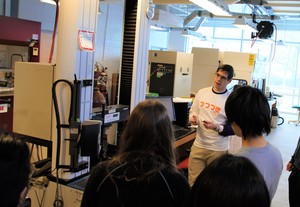 Dr. Michael Snowdon giving a tour of the BDDC.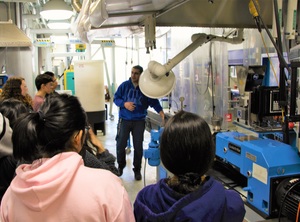 Dr. Mohamed Abdelwahab showing students some of the equipment in the BDDC.